Three Medevacs
They Always Come in Threes!

Not Just Another Day of Military Search & Rescue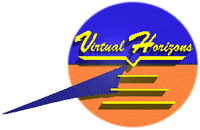 I remember being at my bar in our basement as my roommate was just opening a beer for me. It was a hot August day in 1985 and we were both on leave and he had already consumed several beers. I was about to join him when the phone rang. It was our duty officer looking for someone to fly.
I said I'm on leave but he pleaded because he had not been able to find anyone else for a mission. He explained that a nine-year-old boy had fallen off a cliff at Roche a L'Oiseau, just up river from where our Squadron was. The police were desperate because they had no equipment to get him out of there and there were no other helicopters around. The ambulance crew had managed to bandage him up but he really needed to get to a hospital.
I agreed to go right away of course and met the duty officer who flew as my FO and our FE at the hangar. From the time I received the call to being overhead of the cliff was about fourteen minutes because the FE had the aircraft completely ready for us when we got there.
The wind was strong and gusty. We had a very strong crosswind and had to hover dangerously close to the cliff. The FE was the only one in the rear of the helo and his hands quickly became full trying to haul in the stokes litter basket, the boy's mother, and the ambulance attendant. I was pretty busy flying and could not pass control to my FO because we had to keep my side to the cliff for our hoist to reach the area and I had to drive the hoist.
I used my override button to run the hoist in and out to the site as the FE wrestled three people onto the Huey. The mother was obviously distressed and the boy did not look great. I kept battling wind as my FO called out my power and worked the radios as we departed for the hospital. I was pretty much exhausted after hovering for a half hour in a very strong crosswind with my rotors no more than five feet from the rock face. I gladly handed the controls over to my FO as we departed the site and rushed to Pembroke hospital.
Our control tower boys had come in for us and they advised the hospital we were on our way. There was no real helipad at Pembroke so we just landed on the grass beside the hospital. It felt great to see them trundle off into the hospital. To this day I have no idea how the boy fared out and never found out who he was or where he was from. I just hope our actions helped out.
We flew back to our squadron in Petawawa and as I was doing the paperwork and the FE was refuelling the Huey I got a call for a medevac. I argued that I had just done the medevac but the hospital insisted this was another one. It was from our base hospital and they had a guy with a broken femur that needed to go to the military hospital NDMC in Ottawa right away. Well, why not, we were all at the squadron already.
By the time we got fuelled up the ambulance showed up with the patient, a nurse and a Med A. Nothing too hard, it was a nice summer evening and off we went to NDMC. We were using the call sign "Medevac 5144" as we headed into the pad at NDMC. It was pretty uneventful and we dropped off the patient with his nurse and Med A. They would take up to an hour to hand him over to the hospital so we told them we would head off to the air base at Ottawa airport and refuel before coming back for them.
Not a bad day I thought for a guy on holidays. The weather was cooperating and we expected scattered clouds and warm temperatures for the ride home. By the time we took off again to return to NDMC it was dark. Just as we turned towards downtown the control tower asked us if we were carrying a patient in to the hospital. I explained that we were picking staff up but had no patient on board. Good he said, can you go to Gloucester, police are trying to rescue an 80-year-old man out of a swamp but he is exhausted and so are they. The RCMP were circling overhead with a Beaver on floats but cannot land of course.
I looked at my FO and said, "man, when it pours it pours." Off we went to Gloucester and we advised NDMC to let our medical staff know we would be delayed. We arrived on scene and there were several police and ambulance vehicles with their lights on and we could see flashlights in the swamp. It was difficult to relay the information to the ground because our radios were not compatible. We relayed messages between the circling Beaver and us; thank goodness they were there. The winds were reasonably light by now and there was no reference to go by other than those flashlights frantically waving us in. We had to rely on our map for obstacles and wires.
The area was a huge expanse of darkness, except for the very annoying emergency vehicle lights and the flashlights. We set up for the approach the best we could and began a long slow descent into the void with the FO fanning the searchlight left to right looking for wires or any other obstacles. Everything went well and we made it to within 20 feet of the police and ambulance guys. The ground was definitely all marsh with tree stumps everywhere so we could not land. Everything would be done from about a six-inch hover.
The old fellow looked beat and could not walk. We loaded up two EMTs and a police officer along with the patient and did an ITO to get out of there. The Beaver had done a great job of directing us the best he could and once airborne I was not about to push my luck with this day and try going into a hospital pad I was not familiar with. I made it very clear that we were going back to NDMC again and no one objected. NDMC had no problems accepting the new patient and with my third patient I landed for the second time at NDMC.
Our nurse and Med A were waiting and seemed quite puzzled when we landed and off loaded yet another patient and emergency staff. All we could do is shrug our shoulders and express that we were just popular that day.
The transit home was uneventful and we finally pushed our bird into the barn around 11 pm. There was never a mention in any newspaper, radio, TV or any military journal of what my crew and I did that day. I have never heard news of the boy, the soldier, or the old man and no one ever thanked us for any of those. All I know is that we made a difference that day and it is by far one of my most satisfying days of flying ever and it will always be. I hope all three patients are still alive and well. Our flights were a living example of the SAR and the SARTECH's motto, "So That Others May Live".

Use the attitude indicator as your guide back to Friends.
Top of this story.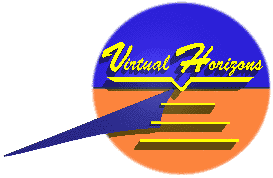 Editor John S Goulet
Last modified on March 05, 2006 .
© Virtual Horizons, 1996.