Photo Gallery, Stories, Blogs, and High Flying Links!


Enter Here for
The Bush Plane Photo Gallery!


Aviation Friends

Hudson Bay Helicopters


Two stories tied in with some of the most exciting flying in Northern Canada.


Polar Bears in a Purple Patch


In Blood and Stone



Churchill and the Seal River Heritage Lodge


Meet our hosts Mike and Jeanne Reimer.


Ringed seals, Inuit tent rings, polar bears and beluga whales.


We have it all! Including the pancakes.

Slate Falls Airways


Aviation photographer, pilot, and now owner, Rich Hulina has provided us


with some bright images of their hard working Caravan located in


Sioux Lookout Ontario. An Orange Caravan on floats!


Sounds like something cool for a hot summer.

Robert S. Grant


Writer, photographer, pilot. Stories out of his two books:


Bush Flying: The Romance of the North
and his second book: Great Northern Bush Planes

Robert R. Taylor


Photographer, writer, and a friend to many bush pilots.


Find out more about his photography books of Northern Canada.


The Edge of the Arctic: Churchill and the Hudson Bay Lowlands.

Your Stories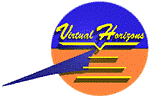 Part one of a story by South African pilot
Nico Willoughby-Smith.



Snatched From the Sky!
Three great short stories by Mike Kemper.



Herby's Last Fishing Trip!



Minnows



Mercury
Here's an "I learned from that" flying narrative from Bruce Bowles.



Tatters
Two chapters out of the book Fly Yellow Side Up by Garth Wallace.



Respect, But No Money!



Have You Ever Been in a Boat?
Two Stories by Chuck Ellsworth



Arcturus, the Missing Hours and Fate
A Canadian bush pilot remembers his days as an Arctic pilot flying Twin Otters under the northern stars of the all winter nights.



The Tobacco Fields
Chuck Ellsworth goes even further back to a bygone era in sleepy southern Ontario, when he flew crop dusters in the golden light of dawn and dusk. "Crop dusting was not only my first flying job it was without doubt the best."

SOCIAL NETWORKING
Story and Image sharing has always been a part of Virtual Horizons. Now social sharing has become a part of our popular culture with the success of sites such as Twitter, YouTube and FaceBook. Here are a few more to share.

Pilot's Blog Book


Pilot's Journal
Blogs have become a popular way to share thoughts and adventures with the world at large.


Face Book

Pilot's Face Book Page
Face Book is the world's most popular method of social networking. Check in here for a pilot's version.


Sideslip

Stories of Destinations
These are travel and adventure stories associated with the "being there" rather than the "getting there."

Helicopter Friends

Stories of Vertical Lift
Aviation Friends brings you stories and images from the rotary world .


The attitude indicator will guide you back to the home page.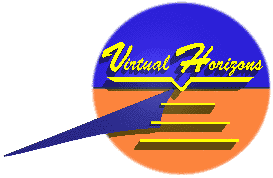 Editor John S Goulet
Top of this directory.
Feature Stories
Feature Stories 2
Bush Flying Africa
eBush Communications
Knowledge Based Stories
The Bush Pilot Company
Last modified on April 22, 2020.
(c) Virtual Horizons, 1996.