What Do Bush Pilots Do Between Flights?
Bali Beautiful by Bike
Start with a photo journal of a motorcycle trip around the island of Bali.
Also featuring:
Wish You Were Here
A trip to the beautiful Caribbean Islands of Los Roque.

John S Goulet Editor. Send in your stories or images of destinations.
The attitude indicator will guide you back to Friends.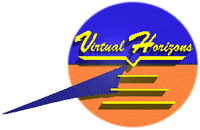 Top of this page.
Last modified on March 05, 2006 .
© Virtual Horizons, 1996.