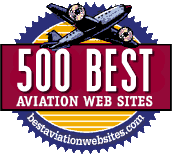 Come join Virtual Horizons as we explore the world from the perspective of those select few who view the earth from above. You will share in watching the earth revolve and evolve beneath you as only a bush pilot can. The emphasis will be on bush pilots and bush planes, but the connecting theme throughout the site will be the desire to fly to the remote areas of the world.


Live the virtual present and relive the past as we visit the incredibly beautiful landscapes of the bush pilot's realm. Experience the sheer excitement of flying into an otherwise inaccessible rainforest river, tropical lagoon, desert bush camp, or remote mountain lake in a Cessna, a deHavilland, or any one of a variety of bush worthy aircraft still flying today.


Not just for bush pilots, however, the Virtual Horizons site will be for anyone who has flown or who has ever wanted to fly. We will bring you stories, articles, letters, and photographs (fact or fiction; past or present) from and about bush pilots and the places they visit. Read about and communicate with bush pilots as they wing their way across the vast areas of the world's untamed wilderness.
Last modified on April 22, 2020.
(c) Virtual Horizons, 1996.