The Tobacco Fields:
Crop Dusting in Southern Ontario

The Early Years of a Bush Pilot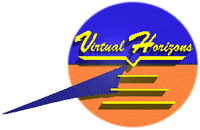 For generations the farmers of southern Ontario have planted, cared for, harvested and cured tobacco in a small area on the northern shores of Lake Erie. Our part in this very lucrative cash crop was aerial application of fertilizers and pesticides better known as Crop Dusting. At the end of the twentieth century this form of farming is slowly dying due to the movement of the anti smoking segment of society. Although few would argue the health risks of smoking it is interesting that our government actively supports both sides of this social problem.
Several times in the past ten or so years I have rented a car and driven back to the tobacco farming area of Southern Ontario, where over forty years ago I was part of that unique group of pilots who earned their living flying the Crop Dusting planes. The narrow old highways are still there, but like the tobacco farms they are slowly fading into history as newer and more modern freeways are built.
The easiest way of finding tobacco country is to drive highway 3, during the nineteen forties and early fifties this winding narrow road was the main route from Windsor through the heart of tobacco country and on to the Niagara district. Soon after leaving the modern multi lane 401 to highway 3 you will begin to realize that although it was only a short drive you have drifted back a long way in time. Driving through the small villages and towns one notices that very little has changed. Life seems to be as it was in the boom days of tobacco farming, when transients came from all over the continent for the harvest. They came by the hundreds to towns like Aylmer, Tillsonberg, Deli and Simcoe. These towns that were synonymous with tobacco have changed so little it is like going back in time.
Several of the airfields we flew our Cubs, Super Cubs and Stearmans out of in the fifties and early sixties are still there. Just outside of Simcoe highway 3 runs right past the airport and even before turning into the driveway to the field I can see that after all these years nothing seems to have changed. I could be in a time warp and can imagine a Stearman or Cub landing with one of my old flying friends getting out of his airplane after another morning killing tobacco horn worms, and saying," Come on Chuck lets walk down to the restaurant and have breakfast." The tobacco hornworm was a perennial pest but our most important and profitable source of income.
Most of my old companions' names have faded from memory as the years have passed, we went our different ways but some of them are easy to recall. Like Lorne Beacroft a really great crop duster and Stearman pilot. Lorne and I shared many exciting adventures in our airplanes working together from the row crop farms in Southern Ontario to conifer release spraying all over Northern Ontario for the big pulp and paper companies. Little did we know then that many years later I would pick up a newspaper thousands of miles away and read about Lorne being Canada's first successful heart transplant. I wonder where he is today and what he is doing? There are others, Tom Martindale, whom I talked to just last year after over forty years, now retired having flown a long career with Trans Canada Airlines, now named Air Canada. Then there was Howard Zimmerman who went on to run his own helicopter company. Howard still is in the aerial applicating business, the last I heard of him. And who could forget Bud Boughner another character that just disappeared whose probably still out there somewhere flying for someone.
I have been back to St. Thomas, another tobacco farming town on highway 3, twice in the last several years to pick up airplanes to move for people in my ferry business. The airport has changed very little over the years. The hanger where I first learned to fly crop dusters is still there with the same smell of chemicals that no Ag Pilot can ever forget. It is now the home of Hicks and Lawrence who were in the business in the fifties and are still at it, only the airplanes have changed.
My first flying job started in this hangar, right from a brand new commercial license to the greatest flying job that any pilot could ever want. There were twenty-three of us who started the crop dusting course early that spring, in the end only three were hired. I was fortunate to have been one of them. With the grand total of 252 hours in my log book I started my training with an old duster pilot named George Walker. Right from the start he let me know that I was either going to fly this damned thing right on its limits and be absolutely perfect in flying crop spraying patterns or the training wouldn't last long. It was fantastic not only to learn how to really fly unusual attitudes but do it right at ground level.
To become a good crop duster pilot required that one accurately fly the airplane to evenly apply the chemicals over the field being treated. We really had to be careful with our flying when applying fertilizers in early spring as any error was there for all to see as the crop started growing. This was achieved by starting on one side of the field maintaining a constant height, airspeed and track over the crop. Just prior to reaching the end of a run full power was applied, and at the last moment the spray booms were shut off while at the same time a forty- five degree climb was initiated. As soon as one was clear of obstructions a turn right or left was made using forty five to sixty degrees of bank. After approximately three seconds a very quick turn in the opposite direction was entered until a complete one hundred and eighty degree change of direction had been completed. If done properly you were now lined up exactly forty-five feet right or left of the track you had just flown down the field. From that point a forty-five degree dive was entered and with the use of power recovery to level flight was made at the exact height above the crop and the exact airspeed required for the next run down the field in the opposite direction to your last pass. Speed was maintained from that point by reducing power.
To finish the course and be one of the three finally hired was really hard to believe, being paid to do this was beyond belief. When the season began we were each assigned an airplane, a crash helmet, a tent and sleeping bag, then sent off to set up what was to be our summer home on some farmer's field. Mine was near Langdon just a few miles from Lake Erie. Last year I tried without success to find the field where my Cub and I spent most of that first summer. Time and change linked with my memory of its location being from flying into it rather than driving to it worked against me. I was unable to find it.
Remembering it, however, is easy. How could one forget crawling out of one's tent just before sunrise and begin to mix the chemicals, pump them into the spray tank, hand start the cub to be in the air just as it was getting light enough to see safely, get in as many acres as possible before the wind came up shutting down our flying until evening? With luck the wind would go down enough to allow us to resume work before darkness would shut us down for the day.
The company had a very good method for assuring we would spray the correct field. Each new job was given to us by the salesman who after selling the farmer drew a map for the pilots with the location of the farm with each building and its color plus all the different crops written on the map and drawn to scale. As well as the buildings all trees, fences and power lines were drawn to scale. It was very easy for us to find and positively identify our field to be sprayed. I can not remember us making any errors in that regard. Sadly there were too many flying errors made.
During the first three years that I crop dusted eight pilots died, in this very demanding type of flying, in our area. Most of the accidents were due to stalling in turns, hitting power lines, fences or trees. One new pilot, who had only been with us for two weeks, died while doing a low level stall turn and spinning in. He was just too low to recover from the loss of control. He had been on his way back from a spraying mission when he decided to put on an air show at the farm of his girlfriend of the moment. This particular accident was to be the last for a long time as those of us who were flying for the different companies in that area had by that time figured out what the limits were that we could not go beyond.
Even though there were a lot of accidents in the early years they at least gave the industry the motivation to keep improving on flying safety, which made a great difference in the frequency of pilot error accidents. Agricultural flying has improved in other areas as well, especially in the use of toxic chemicals. In 1961 Rachel Carson wrote a book called "The Silent Spring". This book was the beginning of public awareness to the danger of the wide area spraying of chemicals especially the use of DDT to control Mosquitoes and black flies. For years all over the world we had been using this chemical not really aware that it had a very long-term residual life.
Rachel's book pointed out that DDT had begun to build up in the food chain in nature. She also showed that as a result many of the birds and other species were in danger of being wiped out due to DDT. Her book became a best seller. We in the aerial application business were worried that it would drastically affect our business, and it did.
The government agency in Ontario that regulated pesticides and their use called a series of meetings with the industry. From these meetings new laws were passed requiring us to attend Guelph Agricultural College and receive a diploma in toxicology and entomology. I attended these classes and in the spring of 1962 passed the exams receiving Pest Control License Class 3 - Aerial Applicator. My license number was 001. Now if nothing else I can say that I may not have been the best but I was the first.
Without doubt the knowledge and understanding of the relationship of these chemicals to the environment more than made up for all the work that went into getting the license. From that point on the industry went to great length to find and use chemicals less toxic to our animal life and also to humans.
It would be easy to just keep right on writing about aerial application and all the exciting and sometimes boring experiences we had, however I will sum it all up with the observation that crop dusting was not only my first flying job it was without doubt the best. I flew seven seasons.

Note from the Editor. Short Story by Chuck Ellsworth. Chuck now does operational and pilot training for the PBY Catalina. You can contact him directly at Chuck@pbyflighttraining.com
Use the attitude indicator as your guide back to Friends.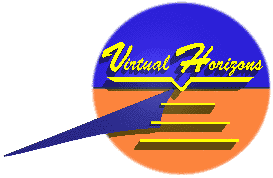 Top of this story.
Last modified on March 05, 2006 .
© Virtual Horizons, 1996.