Bush Plane Photo Gallery 9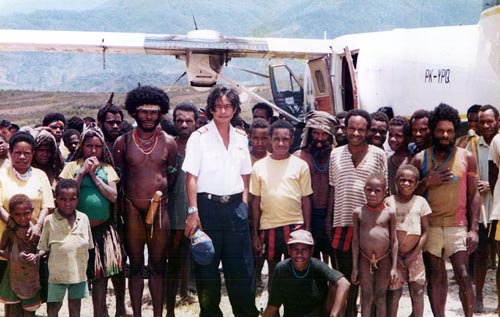 Image one: Pinky and the Chief. May 1999.
Image two: Twin Otter PK-ZAP and crew.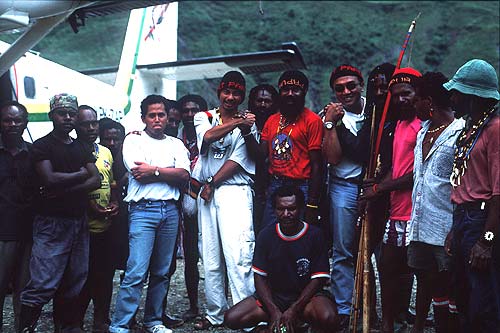 Continue with Photo Gallery 10

Note from the Editor. Thanks to Pinky for the photographs.
The ferry pilot emailed me with these comments on the Twin Otter in the photographs. "I believe I have some background information on the Twin Otter that's showing on the picture of Pinky and the Chief. The airplane had been sitting in Canada for about a year when we picked it up in July of 1997. Jan van Groenestijn and myself flew it from Thunder Bay, Ontario to Singapore where it was delivered to Trigana Air Service.
The attached picture was taken on August 1, 1997 as we were taking the ferry fuel system out. You may find another picture of 'the queen of the skies' as we nicknamed her (she didn't look to nice after a year out on the ramp in Canada) at Southern Cross Aviation.

Regards,
Erik Verheijden.
Use the attitude indicator as your guide back to the Aviation Friends page.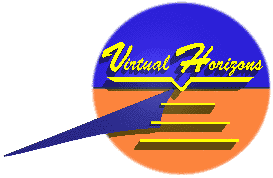 Last modified on August 20, 2006 .
(c) Virtual Horizons, 1996.